By Alpha
(beeg imerican teeeeties)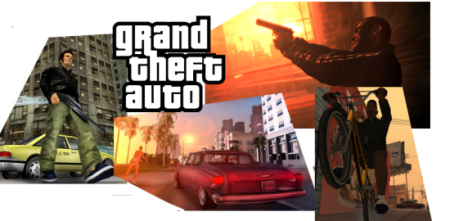 A few months ago, I finished Grand Theft Auto IV. Overall, I really enjoyed the experience. It probably is the game I have played the most on my 360. I never followed the hype or promotion of this game, and initially, I really wasn't planning on buying it. I ended up purchasing it though, just to rekindle the old memories I had of raising hell in Grand Theft Auto III . I never finished GTA III, so I thought I'd do the same with IV. Do a couple missions here and there, throw in some codes, and for the rest of the time I'd just go insane, sandbox style.
My original intent eventually subsided. With Grand Theft Auto IV, I really became more interested in actually finishing and playing out the story, then just raising cane like I did in the previous Grand Theft Auto games. Rockstar definitely put out some effort into improving this franchise. Not only did they shift focus to the story and the missions, but they also polished up, added, and removed different game mechanics and elements to make the game much more enjoyable. Although Grand Theft Auto IV was definitely a step up both technologically and in depth from the other games in the series, it is still not without it's faults.
Grand Theft Auto IV gave me great hope for the interactive future of stealing cars, killing people, and picking up sluts. I'd love to see this franchise improve and possibly even fairly earn that 10 spot from mass game reviews. I doubt that anyone at Rockstar will ever read this, but as for Grand Theft Auto V and the future of this series, here is what I'm hoping for.